Dedicated to the memory of LaRose Kathy Swartz aka Mome
And Elva, my late mother-in-law
---
Marty's Page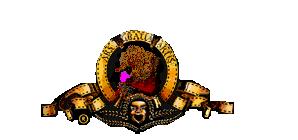 I'm Marty Masters. I got my start on the internet back in 1987ish when my brother Karl Swartz, set me up with an old unixbox which we decided to call royko after Chicago Tribune columnist Mike Royko.

I work for The Division of Information Technology at San Francisco State University on their data & telecommunications network infrastructure.
Fiberoptic and Copper delivery systems of phone and data throughout the 94 acre campus.
Making boxes talk to each other is how I describe what I do.
My wife Christina and I like to cook and play with the kids, all of which are equipped with four-paw traction control. The kids are Joe and Jennifer a brother/sister pair of grey tabbies. Joe and Jennifer are named after Joe Montana and his wife, as Christina is a big 49'ers fan. Paws number nine thru twelve belong to Sean our newest Airedale addition to the family.
We live in Moss Beach, just down the infamous Hwy 1 from Montara Mountain.
My interests are a blend of technology, irony and satire. I came from Chicago and I like to listen to all sorts of music, including Classical, Rock, Jazz, and the Blues. I do keep up with "Prarie Home Companion". It energizes the imagination!
Here are some websites that you may find interesting...
I met my wife on the Internet!
My Family
Airedales!
Sean!
Mitakola!
Fox Racing
Lancia Beta Coupe
My Online Photo Album. . .

Copyright © 1995, 2001 Martin G. Masters. All rights reserved.
All trademarks mentioned herein belong to their respective owners.

Only the finest recycled electrons are used in this creation. Last Adjusted August 1st, 2005

Send Marty

---

---